Providing Autism Diagnostic Testing for Children
Autism Diagnostic Testing
The diagnosis of Autism incorporates three components:
1) Clinical Interview:
Conducted with parent or guardian, in which a history of the developmental course is obtained. This includes motor, language, social, and emotional functioning. The Autism Diagnostic Interview-Revised (ADI-R) is also completed.
2) Clinical Observation:
Observations of the child in a variety of settings and situations. Typically start with in-clinic observation in waiting room and during the administration of the ADOS-2, and if needed, will observe the child in academic or social situations.
3) Formal Assessments:
A. Social Rating Scale-Revised (SRS-2).
B. Comprehensive speech and language evaluation utilizing a measure appropriate to the child's age. Preschool Language Scale-5 (PLS-5), Clinical Evaluation of Language Fundamental -5 (CELF-5); Comprehensive Assessment of Language (CASL).
VB-MAPP
Although not necessarily needed to make the diagnosis of Autism, intellectual testing may occur and would be completed using one of the following: Bayley Scales of Infant Development-III (BSID-III), Differential Ability Scales-2nd ed. (DAS-2), or the Weschler Intelligence Scales for Children-5th ed. (WISC-V).
If a pattern of the child's strengths and weaknesses was required to aid in treatment planning, then a full neuropsychological evaluation would be administered using measures based on age and ability level.
Assessment with outside agencies would be made to:
U of Iowa Genetics clinics to rule out genetic disorders that mimic autism.
Neurology to rule out seizure disorder
Audiology to rule out hearing problems or deafness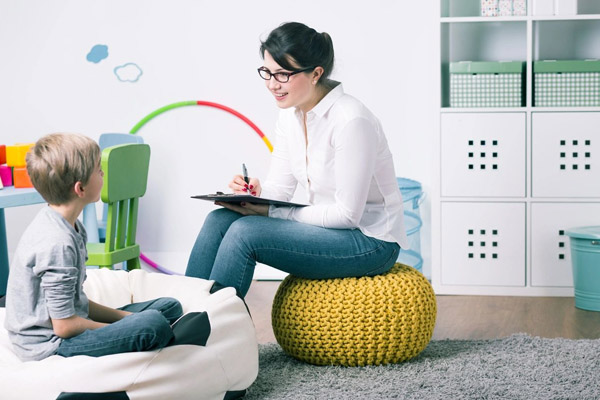 Metro West also administers the Autism Diagnostic Observation Schedule (ADOS-2). This semi-structured assessment focuses on the areas of communication, social interaction, and play to help determine a diagnosis of Autism or other pervasive developmental disorders. Our team includes a Board Certified Behavior Analyst, Speech Language Pathologist, and a Neuropsychologist.
Referrals may be made to our Director of Operations, Megan Christensen, at (515) 987-8835 or info@metrowestkids.com.